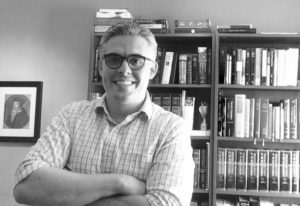 Pastor/Elder Andrew de Kanter:
Andrew is the husband of Sarah and the father of four children: Moses, Judah, Augustin, and Antonetta. He is hoping to expand his family by adopting a child from Burundi, Africa.
Andrew has been serving as a pastor/elder at Enclave Community Church in Turlock since 2014. He holds a Th.M from Dallas Theological Seminary. Andrew loves to spend time with his family and reading theology books (especially those written from a reformed perspective). He also loves being a pastor and seeing people come to treasure Christ more and more. Andrew's life mission is to grow in joyful union with God in Christ and to see others grow in this union as well.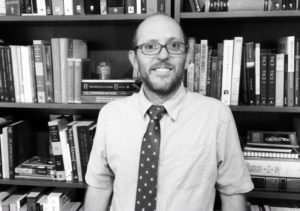 Pastor/Elder Adam Parker:
Adam Parker is the husband of Danae and the father of two children: Alice (5) and Jonah (1 year in heaven).
Adam has been attending Enclave Community Church since 2012 and has been serving as an Pastor/Elder since 2016.  Adam loves performing music with the worship team, playing fantasy baseball, and spending quality time as a father and husband.  Adam is truly honored and grateful to be serving the Lord at Enclave and forming true bonds with fellow believers in Christ.
Pastor/Elder Nick Jenkins:
Nick is the husband of Jessica and the father of four children: Myles, Maggie, Lucy and Augustine.
Nick has served as Pastor/Elder at Enclave Community Church since February of 2017. Nick drives a big rig for a living, but in his free time he enjoys attending little league games with his family and having conversations about theology with his friends.
Congregation:
We believe the Scriptures teach the priesthood of all believers. Whether you are CEO or janitor, a single Dad or a stay-at-home mom, if you are a disciple of the Lord Jesus Christ then you are called to minister in his name wherever God has called you to serve him. One of our main hopes at Enclave is to equip every member to do the work of the ministry that God has called them to do. It is an awesome thing to see God use every member to build up the body of Christ and to spread his love throughout this city.